Roulette is one of the most popular casino games, both online and in brick-and-mortar casinos. It's exciting and it allows for a lot of betting strategies. Some roulette variants offer straight 1:1 payouts. Other roulette bets can net you fat payouts if you get lucky.
However, it is possible to make a few schoolboy errors when you play roulette online for real money. Talking about which, we take a closer look at 5 common mistakes roulette players make. We also give you tips on how to avoid making them!
1. Playing at Roulette Tables With High House Edges
Roulette is a casino game with a low house edge it's one the game's biggest advantages. You can play roulette for real money at our safest USA online casinos.
Note, there are differences between the house edges at different roulette tables. Online, you'll always have a choice. Therefore, make sure to avoid tables with house edges that are higher than necessary.
You might think that the gap can't be too big. Take a closer look at the mathematics. Let's illustrate the potential gaps on bets on straight numbers.
When you play European Roulette with a single zero; the house edge is 2.70%. While American Roulette with two zeros has a house edge of 5.26% which is significantly higher. Moreover, roulette with three zeroes has a brutal house edge of 7.69%. How's that for a bad deal!
2. Playing High Variance Bets
Another common mistake that roulette players make they play high variance bets. Those are all those bets with high payouts, including all those popular bets on specific numbers. It's easy to see why players go for these bets since they payouts they offer can be decent.
No wonder regular roulette players prefer bets that have a large chance of landing. Even though they pay out 1:1, or even money.
These bets win almost 50% of the time, losing streaks are rare. If you're looking for a single number to drop make sure you have a large bankroll.
The best way to prolong your stay at the roulette tables is to stay away high variance bets. It's okay to go for them now and again. They should be on the margins at all times and you should never consider them to be your "main bets".
Also, if you use traditional flat stakes betting. In other words betting the same amount each round. It's a good idea to decrease the stake for the odd high variance bet.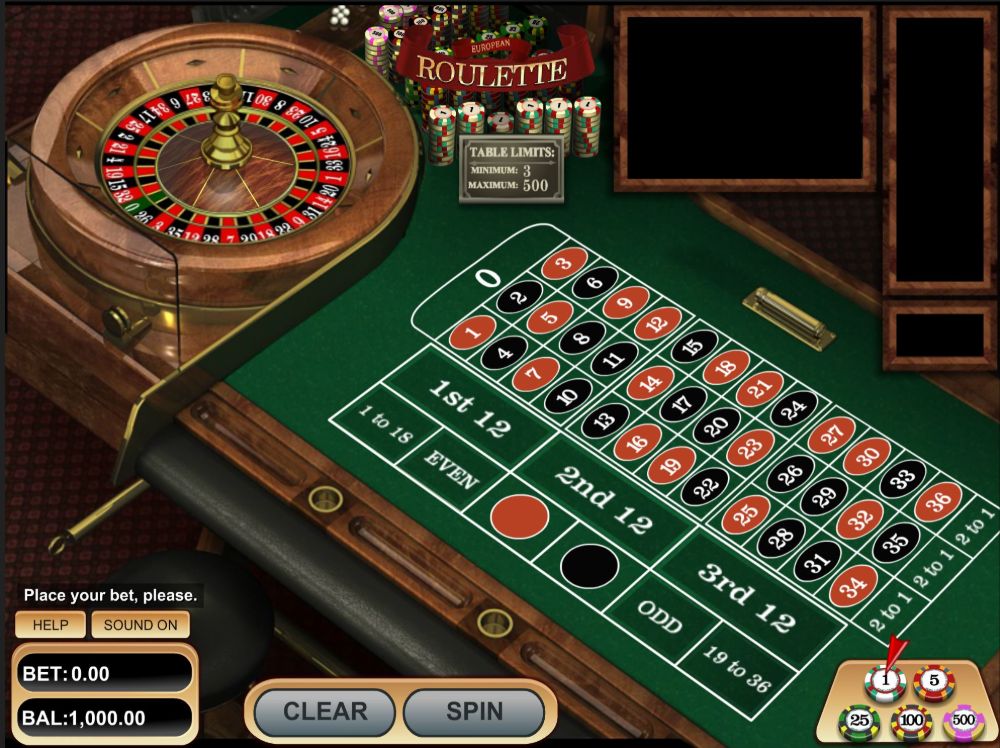 3. Using Bad Betting Strategies
Unlike blackjack, roulette isn't a game in which you have to make a lot of decisions. You don't have to worry about much. Make sure what you want to bet on and what your stake should be.
Given that, there are many roulette betting strategies that improve your chances of winning. There's no harm in exploring them for fun. You need to know that there are no betting strategies that can guarantee a profit.
It's usually the opposite since "proven" betting strategies will typically hasten your downfall and make your bankroll go away faster. The main problem lies with those betting strategies that rely on betting progression.
Most of those, including the Martingale and Fibonacci betting strategies, tell you to increase your stakes under certain circumstances. This can go on and on and things can escalate very quickly even without you noticing. Even a few rounds of bad luck can be enough for you to lose all your money. Our advice? Don't care about betting strategies and just stick to your basic flat stakes betting!
4. Poor Bankroll Management
Poor bankroll management is another common mistake many roulette players struggle to avoid. Most of the time, it all boils down to poor discipline and tilting. Those come to the fore whenever a losing streak hits. The temptation is always there to try and win all your losses back quickly. Never do that.
As you run the risk of playing yourself into a hole that's difficult to get out. If you had a dismal session or two – count your losses and play again another day. The most basic staking approach of flat stakes betting is the most effective. Before you play roulette online for real money. Decide on a bankroll, average bet and keep to it. The mistake many players make is that they increase their roulette bets in the middle of a session.
5. Not Using Online Casino Bonuses and Promotions
All the best USA online casinos offer casino bonuses and promotions of all kinds. Sign up bonuses and reload bonuses can boost your bankroll by thousands of dollars. Also be on the lookout for minor promotions that can throw in that little bit of extra.
They range from loyalty programs to roulette tournaments with cash prizes. Make sure you read read the terms and conditions, though. All deposit bonuses require players to fulfill certain wagering requirements before they can request a payout. Different online casinos have different WR for roulette. The key is to check if roulette bets contribute towards the wagering requirements or not.
If you are a roulette fan that doesn't care about other casino games. You shouldn't take on bonuses that you won't be able to clear by playing roulette. You can always turn to another online casino. Shop around until you find a deal that you're happy with!
Conclusion
Roulette is such a popular real money casino game for a reason. Its popularity is still rising at USA online casinos thanks to live casino tables. Live dealer casinos allow players to play roulette in a realistic setting.
No matter what kind of a player you are. We recommend that you try out roulette even if it's only for a few bets. Even, if it's to experience a bit of history. While playing, try to avoid the 5 common mistakes roulette players make. If you manage to stay away from them; you'll become a successful roulette player in no time!