Live dealer casino games are among the most popular real money casino games. All the top USA casinos oline has them and it's for a good reason. They allow players to get a realistic experience, true to life.
Moreover, the live dealer casino streams the action in HD right to your device. This means your laptop or your smartphone. Suffice to say that you can enjoy all the popular table and card games this way. Roulette, blackjack, baccarat, it's your call!
At the same time, live dealer casino games can be tricky, especially at first. If you don't know what you're doing, you can easily make a couple of mistakes. In this article, we'll take a look at the common mistakes live dealer casino players make.
So that you can get all the info even before you start playing. We've made quite a few mistakes ourselves, so there's no point in being ashamed. Instead, use it all as a learning experience. Your results will improve, be patient and learn from your mistakes. Or, ours for that matter!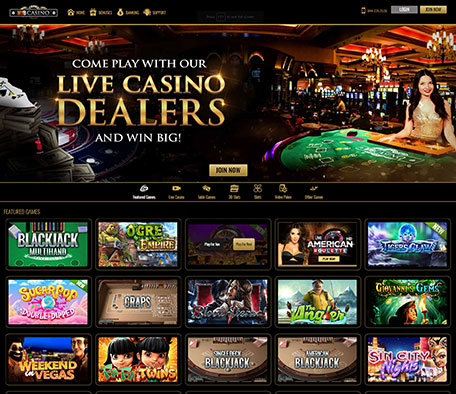 how roulette works. This is because there are time limits for live dealer tables. We made this error ourselves.

We played live blackjack table and the dealers were friendly. Then, when our time came, we started to look through blackjack tables to see what the best decision was. Our time counter went down and we had everyone else waiting for us. Not a good look at all!
Having a Poor Internet Connection
Unlike classic online tables, live dealer tables are resource-intensive. That's because the HD video streams download a lot of data. Even if you downgrade the video quality, it will be a big beast to deal with. You, therefore, don't want to play on a mobile connection at all.
Instead, wait until you get back home or when your WiFi connection is fast enough. Otherwise, the experience will be poor and you might even time out entirely. A poor Internet connection makes things less enjoyable, so keep that in mind.
Picking Wrong Stakes
Many new live dealer casino players start their careers by playing for more than they should. It's easy to understand, but it's also wrong. You should use the same bankroll management at standard tables.
Or decrease your stakes at first. This also enables you to adjust to the pace of the game, and how everything works. Suffice to say that there's no shame in starting at the lowest bets live dealer tables at online casinos!
If you don't know how big your stakes should be, read our casino bankroll guides. There, you can learn which games are ideal for which bankrolls. Also, consider doing some bonus hopping to improve your bankroll. Casino bonuses and promotions can net you thousands of dollars in extra cash when used properly!
Being Unsociable
The social aspect of live dealer casino games is what makes them so attractive for many players. Chatting to the live casino dealer or with other players can be a lot of fun. You can get some banter in, which you can't do with classic table and card games.
Don't be unsociable. Getting on the wrong side with a dealer can have you banned or at least removed from the table. If you don't feel like chatting, don't worry. USA casinos online don't require you to get into that aspect of live dealer games. Just mute your microphone and keep to yourself, that's perfectly legit.
Playing Without a Casino Bonus
It might be hard to get a casino bonus for live dealer games. Many US casinos don't allow those games to contribute to bonus wagering requirements at all. Or only in part, which isn't ideal, to say the least. At the same time, it is possible to fish around for a deal.
Regardless, you can always have something going on in the background. To get more bang for your buck you can use the live dealer casino's bonus.
Playing at Casinos with Poor Banking Options
Finally, it's not a good idea to play at any casino that has few banking options. Bitcoin and e-wallets are the quickest and cheapest, especially the cryptocurrency options.
It's not only that, but it also means that you'll have no issues with withdrawal limits. For Bitcoin payouts, there are low minimums and quick withdrawals. It's much better than having to rely on bank wires or cheques for sure. Those have high minimums and their fees are steep.
Final Word
Newcomers can make plenty of mistakes when they play live dealer casino games. There's so much that can go wrong. Hopefully, we've equipped you with the right tools. So, next time you play live dealer blackjack, you won't make the same mistakes we did. If you are still new at playing at live casinos. Visit our trustworthy USA casinos online. They have live dealer tables on offer 24/7 with plenty of different stake sizes.