Timing Is Everything
Most poker variations involve several exposed cards. This creates many viable bluffing poker scenarios and opportunities.
Generate subtle inferences regarding your hand that are clearly recognizable to opponents. However, successfully pulling it off requires a good sense of timing.
The illustration below shows two players facing off for the pot.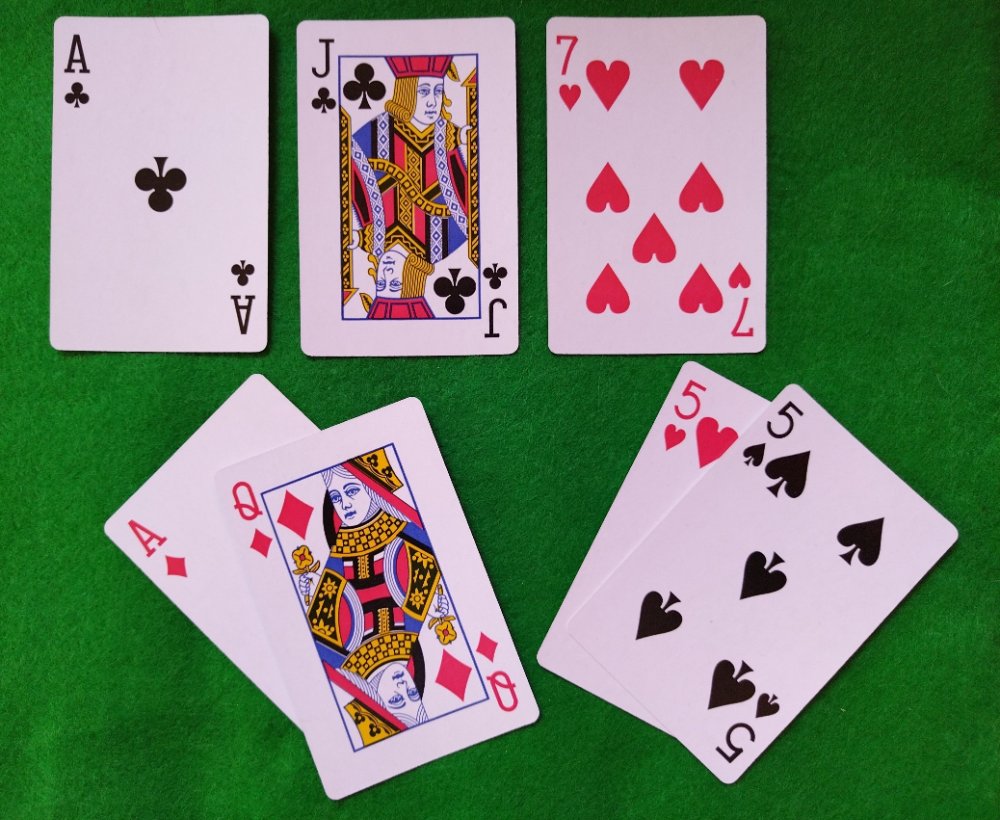 Player A holds the Queen and Ace of Diamonds.
Player D holds two a pair of 5's.
The first two community cards are Ace of Clubs and Jack of Clubs.
As the flop reveals a 7 of Hearts, Player A bets on his Ace pair.
Player D calls with an inferior hand whilst both realize there's a possibility for a Club Flush draw.
If the turn card brings another Club card, and Player D plays strong, then Player A might fold.
Should the flush card be a Queen of Clubs, Player A sits steady with two high pairs (Ace and Queen).
But, when Player D raises immediately, there's clear inference the Flush is in the bag.
Player A might hold firm hope for another Ace or Queen river card for a Full House.
Player D does not need to possess the Flush in this situation to stand a chance of taking the pot.
Since he represented a Flush with a bluff at the right time, his one pair is enough for a win.
Players who bet knowing that their hand cannot win make 'naked bluffs'. This is a situation where the bluffer does not even hold a pair; thus, a 'naked' hand.