Keno is hardly the most famous online casino game. Most USA real money online casinos seem to ignore Keno altogether. Yet, many players like it as a niche experience. It's something quite different from the classic table like blackjack for money or video poker.
It's more of a casual enterprise, one that you can do in many places outside the usual casino setting. So what are the most frequently Keno questions real money casino players ask? We've got 12 of them along with their answers. So, hop on board for a fun keno ride.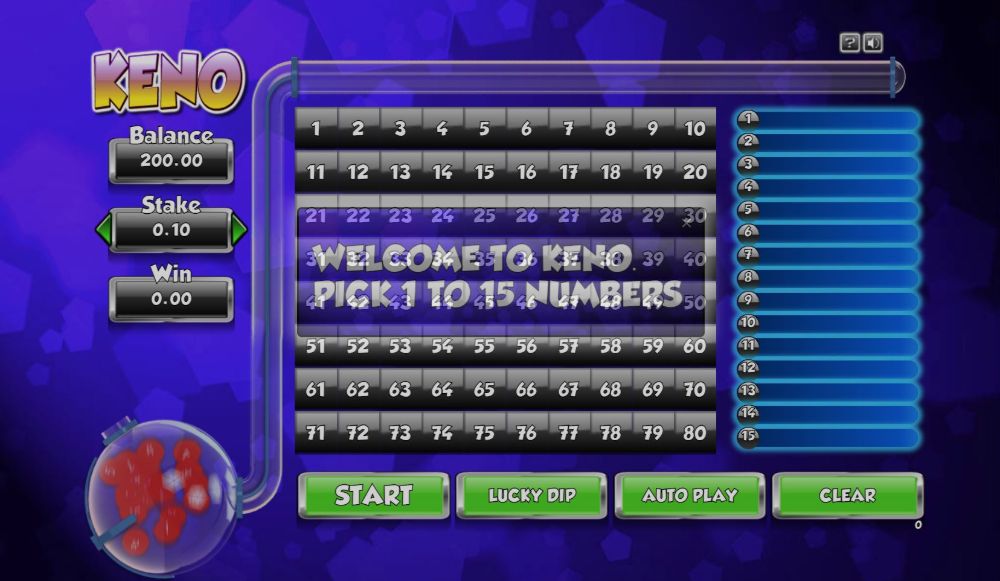 1. Can I Play Keno Available at USA Online Casinos?
Yes, it is. You can play Keno as much as you want at our top USA online casinos. There are even more Keno versions than just one at most of them. That can add some much-needed variety to the fun. Suffice to say that regular Keno can get boring after a while. In other words, it's good to have some options available.
2. Where Did Keno Come From?
According to Wikipedia, Keno has its roots in China. Its popularity apparently helped to fund the building of the Great Wall of China. From what we understand, pigeons carried the results of the Keno draws to remote villages. How's that for a fun fact! If you want to read more about the origins of Keno, the history is quite interesting.
3. What's The Minimum Age To Play Keno Online?
You need to be 21 years old and have an account with a USA online casino. Also, if you want to play for real money, you have to make a deposit first. You can do that via credit cards, debit cards, e-wallets, or even Bitcoin!
4. How Does Keno Work?
Before the draw commences, you have to select your numbers. In most Keno games, the numbers go from 1 to 80 and you can select from 1 to 15. We'll get to Keno bets later on, but the process is always the same.
Once all players select their numbers, the draw will start. In Keno, the online keno machine draws the numbers and the goal is to match those you have. Like many of them, ideally all. Then, you'll get a payout depending on the type of your bet, your stake, and the amount you've predicted correctly.
5. Are There Any Keno Strategies?
If you look online, you will find plenty of Keno strategies. These can be fun to explore, but it's important to note that they won't improve your results. Keno is purely a game of chance, there's no skill involved. Feel free to test out any Keno strategy you find. Just make sure you don't pay for any Keno advice. More importantly, you can't reduce the house edge in any way!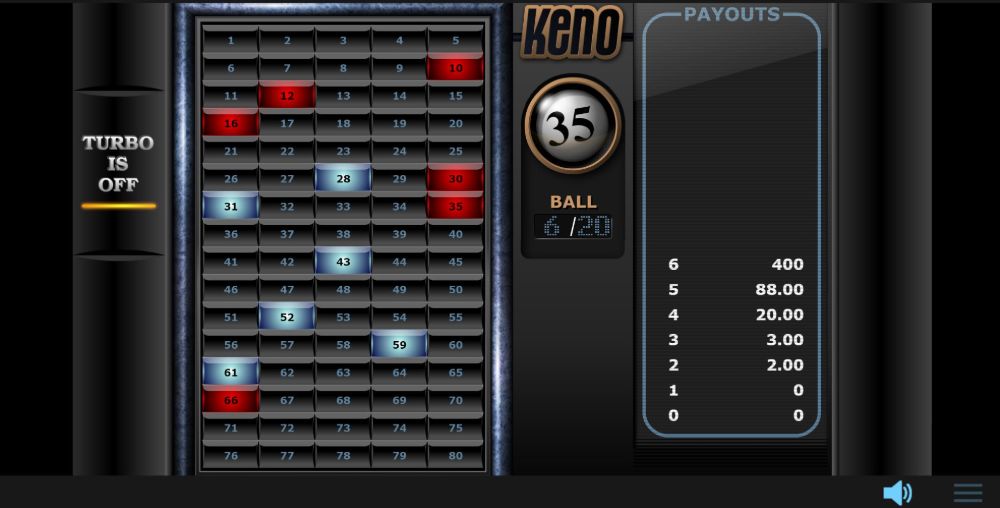 6. Is Online Keno Different from Classic Keno?
There are some minor differences and we'd venture to say that online Keno is better than classic Keno. You can get more draws in, at the pace you want. There are games going on 24/7, so you never have to wait.
Moreover, online Keno often comes with a lower house edge than classic Keno in land casinos. Suffice to say that you can also choose from a wider betting range when playing online. And take advantage of various USA casino bonuses and USA casino promotions!
7. What Are The Different Keno Bets?
There are quite a few different Keno bets you can place. We'll talk about Straight bets, Split bets, and Combo or Combination bets here.
Straight bets allow players to select up to 15 numbers for the given draw. The draw will then produce 20 numbers. There are variations on the specifics that vary from one Keno game to another. The basic idea is always the same, though.
Way bets are bets on a group of numbers. These are low variance bets since you can win smaller amounts easily. That means a higher hit rate – a lower risk for a lower reward, so to say. Combo bets or Combination bets allow you to bet more than one Straight bet for one draw. In other words, you'll get several tickets to play with in order to increase your winning chances.
8. How Much Can You Win in Keno?
That depends on how much you're willing to risks. There are caps or winnings limits and you can win more the more you're willing to risk. Even high stakes Keno is available, so big spenders can have some fun as well!
9. Is Online Keno Fair or Rigged?
Online Keno is fair and square at the best legal casinos online in the US. Thanks to the standard random number generators (RNG) that determine payouts randomly. You can bet your bottom dollar that the best casinos for real money don't rig their keno games.
10. Can I Play Online Keno for Free?
Yes, you can, most online Keno games are available in the 'Free Mode'. That means you'll get play money to risk that you can reload at any point. Suffice to say that you can't win real money prizes when playing for free. You can explore things inside out while risking nothing, though. That can be great for casual players that just want to have a bit of fun.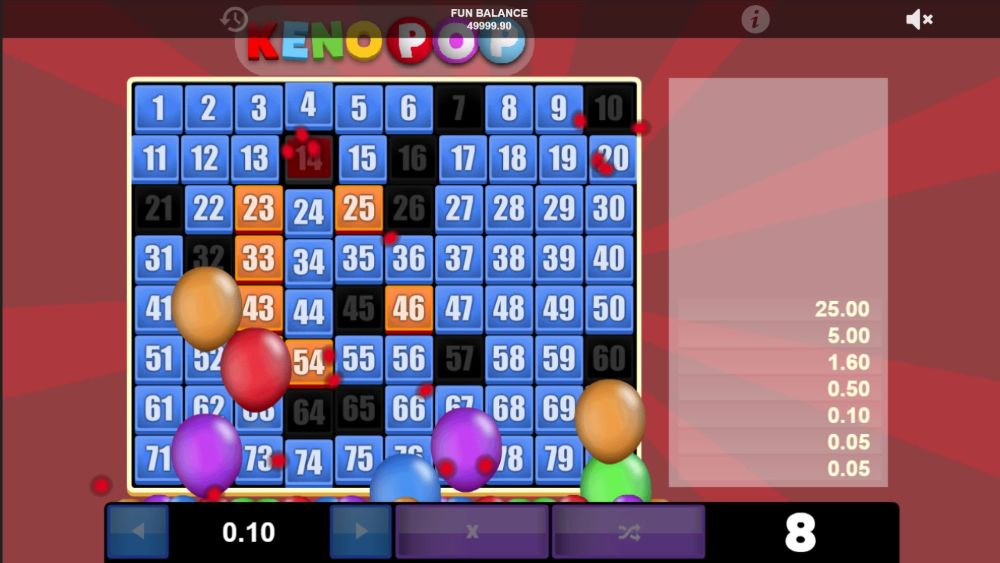 11. Must I download The Casino's Keno Software Before I can Play?
No, you don't. Most online casinos allow you to play keno for free before you risk your money. This is great, as you don't have to worry about a stringent optimal betting strategy. You can jump right into the thick of it within minutes. Obviously, you must register an account at the casino online first. Pick a banking option like Bitcoin and then deposit. Keno is your oyster!
12. Can I Play Keno on My Mobile Phone at The Mobile Casino?
Yes, you can do that at our best USA mobile casinos. You don't even need to download any mobile apps. Enter the mobile website, find the Keno game you're looking for, and start playing. It's a simple process and playing Keno on the go can be great. You don't have to have cutting-edge equipment either. Any modern mobile device be it an Android phone or an iPhone will do.