The title says it all! When it comes to playing slots online for real money. Things don't always go our way. We'll win some money and of course, we'll lose some.
That's the nature of the slots beast. It's safe to say where there are slots there will be tales of a big win.
Since our team members are a bunch of slot players. We'll share our online slot stories with you.
As well as a bunch of 'common slot mistakes to avoid' we made.
Check Your Average Slots Bet
John
I love to play slots. The worst moment I ever had playing slots online came with Betsoft's, Take The Kingdom.
I deposited $50 at MYB Casino. On my very first spin, I hit a full screen of the King symbols. By the way, it's the top symbol.
I don't have to tell you how excited I was. When I looked at the credit meter it said that I was only up by a few dollars. Impossible!
According to the credit meter, I only bet a fraction of my bankroll. The mistake I made was I did not double-check my average stake per spin.
Instead, of betting $5 per spin, my bet was the min $0.25. I felt awful and believe me when I tell you. That's a mistake I'll never make again!
After all, it was a bitter-sweet moment for me.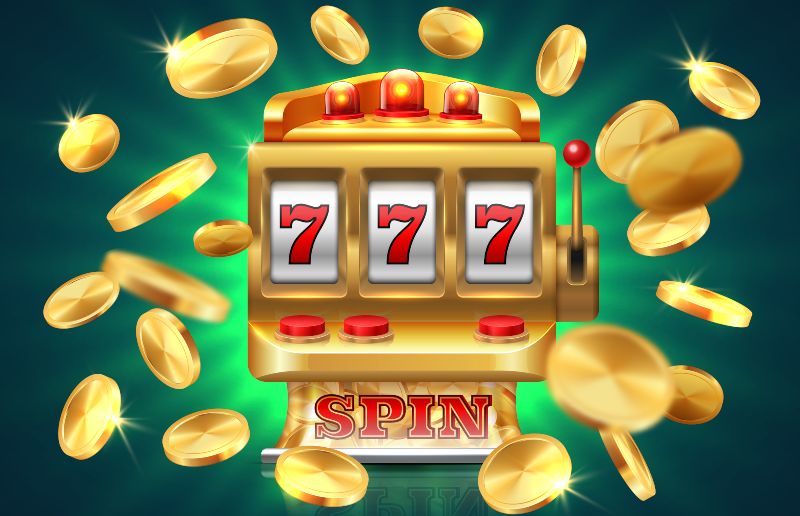 Cash Out After a Big Slots Win
Heather
I decided to play Stakelogic's newest release, Hot Pots. It's one of those slots that allows you to play with the Super Stake option.
Besides, the Chili theme of the online slot is pretty cool too.
As a rule of thumb, I usually avoid games with the Super Stake feature. Why? The feature compels you to play at a higher average bet. And, it increases the volatility of the slot.
That alone says a lot. Besides, I decided to take a risk because I 'felt lucky'.
At an average bet of $1 and a bankroll of $100, I started playing. I triggered the free spins feature after 62 spins for a grand payout of $125.
The payouts I received in the main game were so-so.
After that big free spins win, I increased my bets to $5. Big mistake! It wasn't long before I ran out of money.
I should have cashed out my wins while I was ahead. It could have been a perfect night for me.
Why Shorter Slot Sessions are Better
Abigail
I try to forget about my previous online slots losses when I play a new slot.
It's best to start with a positive mindset. My husband and I always argue whether it's better to play slots online for smaller sessions than long ones.
I prefer the former. It allows me better bankroll management and there's no pressure.
Without further ado, the slots I picked for the occasion was Thai Blossoms from Betsoft.
Besides, the slot received glowing reviews from our players. I selected 25 spins via the Auto Play feature.
Lo and behold I initiated the free spins feature on my 20th spin for a payout of $250! That's to say when 3 elephant scatters appeared on the reels.
Taking a Risk Pays off Sometimes
Peter
To be honest I feel like a snatched victory from the jaws of defeat. Do you still remember Yggdrasil's Raptor DoubleMax?
The slot is extremely volatile with a hit frequency of 30.5%.
It's one of those games where I felt I'll go in big or I'll go home crying in my beer.
With a casino budget of $2,000, it was my time to shine. I played Raptor DoubleMax for the max bet of $60.
Yggdrasil pads the slot with Cascades, Drop Down, Free Spins, and Golden Bet. Plus, the jackpot is 20,000x the stake. I thought at the time, why not?
I timed my slots session via Auto Play to 30 spins. Despite the high hit rate, I hit one dry spin after the other.
Finally, a big win of $5,850 on my 27th spin! My poor bankroll was running on fumes.
Will I take a risk like that again? I don't think so. One thing I've learned it is worthwhile taking a risk now and again.
Use the Bonus Buy Option Sparingly
Stephen
I'm not even sure why I'm sharing this slots story with you. It's so embarrassing!
The purpose of this article is to help you to become a better slots player. So, here goes, warts and all.
When I saw the Royal Potato slot from Relax Gaming I simply had to play it.
Besides, the slot has more bonus rounds and innovative streaks than a cat has fleas!
The jackpot pays 30,000x, and it has a Buy Option. The feature buy option cuts out the base game.
This allows players to jump straight into the free spins for a fee of 100x. I played the slot with a bankroll of $200 and used the Bonus Options twice.
To rub further salt in my aching wounds none of them paid out.
The bonus buy option burned my money faster than a piece of paper in a bonfire.
That's the agony of defeat and using the Bonus Buy blindly. It was my vault and a lesson I won't forget for a long time.
Final Word
We trust you enjoyed reading this piece as much as us writing it.
Are you willing to give the house more than its share? If not, then don't.
Our advice to you is to play it safe. Don't take unnecessary risks just because the visuals of the game are beautiful.
Or, if the slot teems with bonus rounds and a big jackpot. We love playing slots because anything practically goes. Hopefully, you'll learn from our mistakes.
On that note, good luck, and may you have plenty of winning days!