Table and card games remain popular with players of real money casino games. USA casinos online might be full of online slots these days. Yet, they still host a large selection of table and card games.
Many players still play classic games especially those at live dealer casinos. In this article, we cover the top 11 frequently asked questions about table and card games. If you're new to online casinos or just want to get some extra info, give it a read!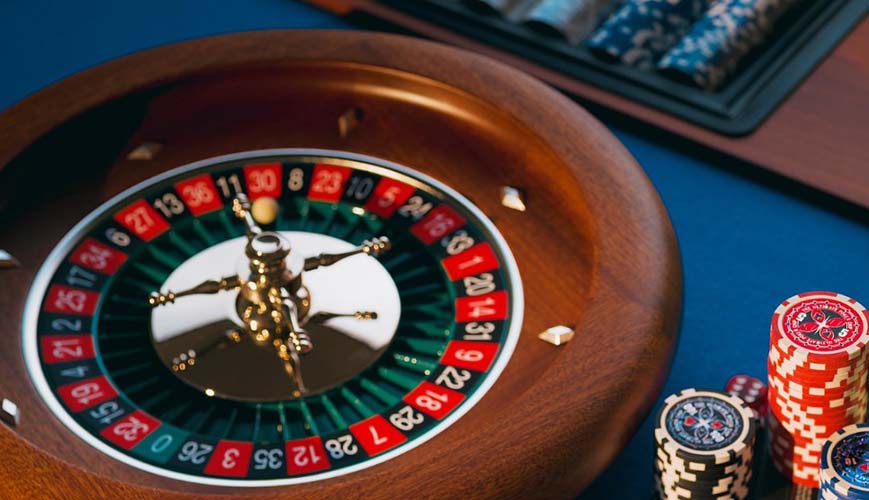 1. What Are Table and Card Games?
Table and card games include almost all the casino classics you can think of. Blackjack, baccarat, and roulette are the top 3. That doesn't mean that they are the only popular casino classics. There are also poker variants and interesting niche games like craps.
They might not make the headlines. They do however offer plenty of variety to the game libraries of casinos online for US players. We recommend them to newbies and casino veterans.
2. Which Table and Card Games Can You Play at USA Online Casinos?
All the popular table and card games are available at our best legal USA online casinos. From blackjack, baccarat to roulette, and variants of poker. The less popular the casino game is for real money. The more you'll have to browse around, looking for the ideal casino online to play at.
3. Can You Play Table and Card Games for Free?
Yes, you can. Our top USA online casinos allow you to enjoy table and card games for play money. You get unlimited reloads by clicking the button to get back into the game after losing your bankroll.
4. Are There Any Table and Card Games Strategies?
Yes, there are plenty of strategies you can test and use. In some games, they even have an effect on your winning chances. Roulette betting strategies have no bearing on that, for example. You can improve your results big time by using the right blackjack strategies, on the other hand.
5. What's the House Edge for Table and Card Games?
Different table and card games have different house edges. It's better to play table games with lower house edges so that you win back more. For example, single zero roulette has a house edge of 2.70%. It increases to 5.26% for double-zero roulette. You can get much better values in baccarat and blackjack. In baccarat, Banker bets come with a measly 1.06% house edge!
6. How Much Can You Win?
There are no limits on how much money you can win. It all depends on how much you're willing to risk. That's because payouts occur as multiples of your stake. If you're a high roller, you can win thousands of dollars on a blackjack single hand. If you play for cents you'll win less money. Therefore, the bigger the stakes the bigger the reward.
7. What Are Live Dealer Tables?
Live dealer tables are the latest innovation in online table and card games. Instead of playing against a computer algorithm, you get to play against real dealers. There are real cards and real roulette wheels. Just like in a real brick-and-mortar casino. The difference between the two is that live casinos stream the games from a live studio to your PC.
The top live dealer casino tables are available 24/7 at US internet gambling sites. That means you can jump in whenever you feel like it. They come with many different stakes selections from a few dollars up to thousands.
8. What Are the Pros of Live Dealer Tables?
Live casinos online bring you closer to the action. It's the most realistic online casino gaming experience you can get in cyberspace. There's also the social aspect, as you can interact with the players and dealers.
Basically, lice casino games are far more exciting than playing classic tables games. Playing against computer machines can be tiring after a while, after all. It's just the same thing over and over again, while live dealer tables can be surprisingly varied!
9. What Are the Cons of Live Dealer Tables?
A disadvantage of live dealer tables is that seats aren't always available. Besides, there's always a seat open 24/7, even during peak hours. There aren't any issues for VIP players. Low rollers can have a tough time getting some playtime, though.
Also, live dealer games move at a slower pace. That's because you have to wait for other players and even the dealers to finish playing. Moreover, there's a big difference between how many rounds of play you can get in.
Table games may not be the best for you if you want to play many sessions quickly. Playing slots for real money is a different story altogether. You can play hundreds of spins within an hour. It's fast play all the way. However, it's also risky because you're placing your bets at a very fast pace.
10. Are Online Table and Card Games Fair?
Yes, provided you play at our trustworthy online USA casinos or other officially licensed sites. An RNG or random number generator is an algorithm that decides the outcomes of draws. It can also be a spin on the slot machine, or in video poker. Furthermore, the RNG ensures that the payouts are fair and that the casinos don't rig their games.
11. What Are the Differences Between Classic and Online Table and Card Games?
Classic table and card games give you a realistic experience, but online table and card games have plenty of advantages. You can play them 24/7, as there are tables available all the time. For any stakes, you want as well, even live dealer tables.
You can also play more games since online games are way faster. When playing at standard online tables, there's no pressure either. You can take as much time as you want before you make your play. It can be which card to play, hold or fold.