Many players still don't know the different Reel Mechanics in online slots. No need to worry, the OC2 team is here to help you. We briefly discuss the various Reel engines slot studios pad their slots with. The juicy bit is that we also give you an example of each. Next time you play slots for real money online; you'll know exactly what's going on.
No matter the legal USA casinos online you play at. You'll encounter online slots with all kinds of shapes and sizes. Studios like Betsoft or RTG want to innovate with new ideas. They release more online slots with new payout systems and reel mechanics every day!

Classic Reels Slots
Let's kick off with Classic Reel slots. That means slots that have classic lines on the reels. Moreover, the designers set the paylines; all you need is matching symbols from left to right for a win. Sometimes, you can get a win when the symbols appear from right to left.
You can find plenty of Betsoft slots with this setup. A good example is Betsoft's, 7 Fortune Frenzy for a very classic setup. It has just one payline, smack in the middle of the board. Therefore, the right set of symbols must appear in the middle of the reels for a payout.
Some Classic Reels slots allow players to increase or decrease the number of active paylines. This affects the winning chances and the stakes. As a rule of thumb, always play with the maximum bet lines. Most players are under the impression they'll save money doing so. Believe us this is not the case. In fact, you're doing yourself a disservice because you're reducing the RTP and the slot's hit rate.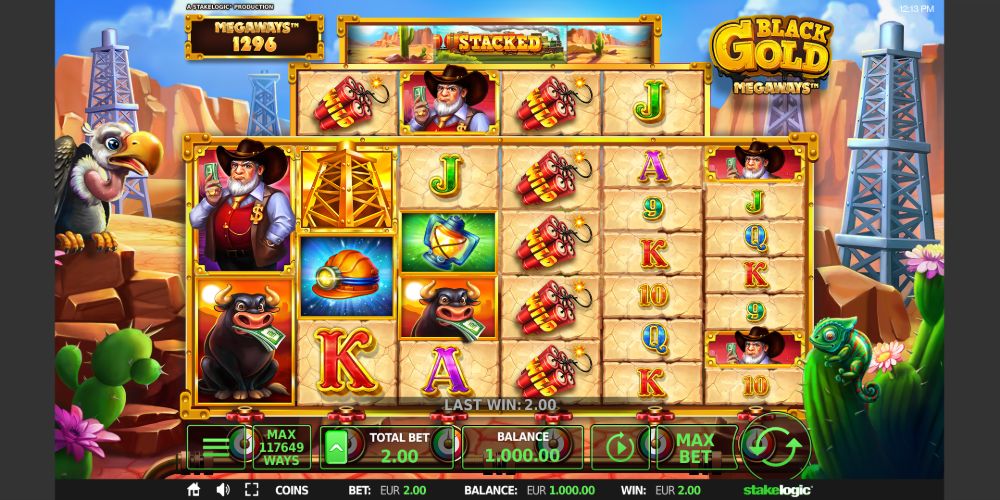 Megaways Slots
Megaways slots are among the most popular slots nowadays. In Megaways slots, the playing field and the number of winning ways changes with each spin. Whenever you press the Spin button, a new board will generate, with a different number of symbols per reel.
Most Megaways slots have 6 reels, each of which can have 2-7 symbols per spin. If you get the ideal setup, you'll produce a 6×7 reel set with 117,649 ways to win! One particular Megaways slot that comes to mind is Wild Hammer Megaways from iSoftBet.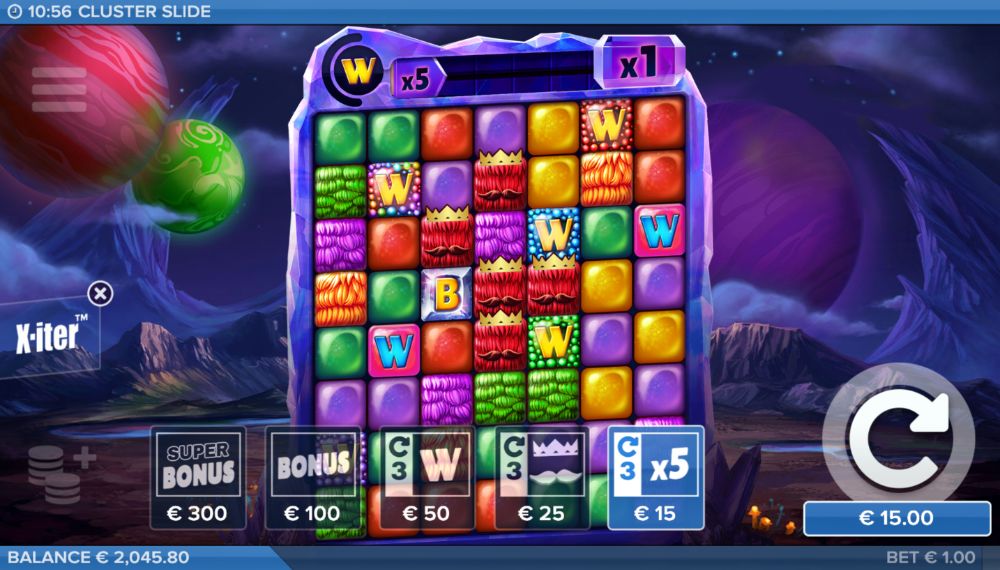 Clusters Slots
Cluster slots offer another popular reel mechanic in that they don't care about winlines at all. Instead of getting matching symbols on a set payline or adjacent. You need a number of matching symbols that touch each other. They can touch horizontally or vertically.
These slots are what we call Grid slots. That's because they often have big playing fields, even 8 reels, and 8 rows, for example. Sounds fun? Then go for a few spins in Pragmatic Play's, Chicken Drop. That's a farm-themed slot with 7 reels and 7 rows. With each spin, you need a set of 49 new symbols. To get a win, 5 or more matching symbols must appear on the grid slots.
Ways to Win Slots
Microgaming was the company to popularize Ways to Win slots with the 243 Ways to Win concept. This reel mechanic requires matching symbols on adjacent reels from left to right, regardless of the position. That translates to 243 ways to win when the playing field has 5 reels and 3 rows.
There are many other options for this concept, though. Make the field bigger and you'll get more ways to win, quite simply. Our top European casinos online have many of these slots and we'll just note RTG's great Lovable Pets.
That one is available even across USA online casinos, so US players can dive in as well. It's a fairly big game, too. It has 6 reels, 4 rows, and a total of 4,096 ways to win. Quite an increase from the original 243 ways to win idea, wouldn't you say? Even then, it pales in comparison with the hundreds of thousands of possibilities that Megaways slots can generate.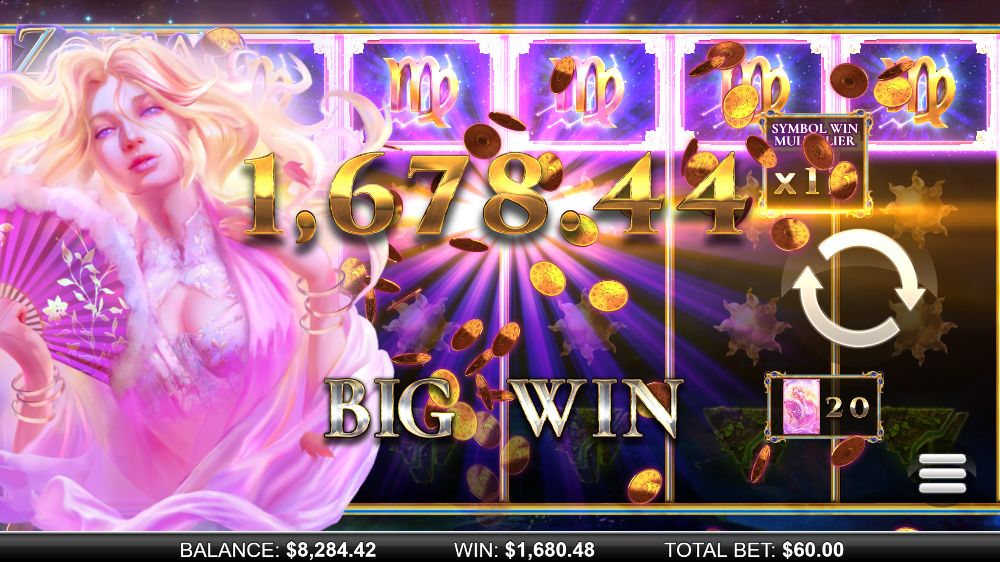 Infinity Reels Slots
ReelPlay is the brainchild of the Infinity Reels mechanic. With this system, each win that you get also adds another reel on the right side of the field. If this reel improves the win, you'll get another reel and another chance.
This goes on and on, for as long as you keep improving your combo. One great example of such a slot is ReelPlay's, Gems Infinity Reels. Thematically, it's all about gems, so it's ideal for learning the reel mechanic. The theme won't distract you from the gameplay, you see.
Connecting Ways Slots
Recently, different studios have started to experiment with Connecting Ways slots. These slots have a set number of ways to win, just like the slots above. Keep in mind the symbols must be adjacent and on the same reel; above or below. This means being close to each other in a way. Basically, it's an extension on the classic idea of paylines.
Cascades
The Cascades is a reel mechanic that tacks onto another slot engine. It's present in many of the best online slots you can play at our top USA online casinos. Real money slot players also know the mechanic as Dropping Symbols, and Tumbles.
The mechanic of the slots online removes the symbols and fills the spots with new ones. This can lead to new wins and the new Cascades. In some Megaways slots, Cascades also improve the global win multiplier. Things can quickly spiral out of control this way and make you rich indeed! If you want to check a great Cascade slot is Yggdrasil's, Raptor DoubleMax slot.
Final Word
There are plenty of reel mechanics in online slots available at online casinos. You should know at least a little bit about them if you want to play well. That way, you won't have to check out the paytable all the time. You see, reel mechanics tend to repeat.
You can use your knowledge over and over again, it's just the first time that takes used to. If you're ever unsure about how an online slot pays, check out our online slot reviews. We cover all new slot releases! And, if you're looking for a casino to play at, have a look at our new online casinos. From Bitcoin casinos to instant withdrawal casinos, we cover just about everything!