If you are a newbie to online casino gaming you'll run into KYC checks sooner than later. Yet, these know-your-customer checks are an important part of your experience at legal USA casinos online. What are the things that you need to know about KYC checks? This casino guide has all the answers!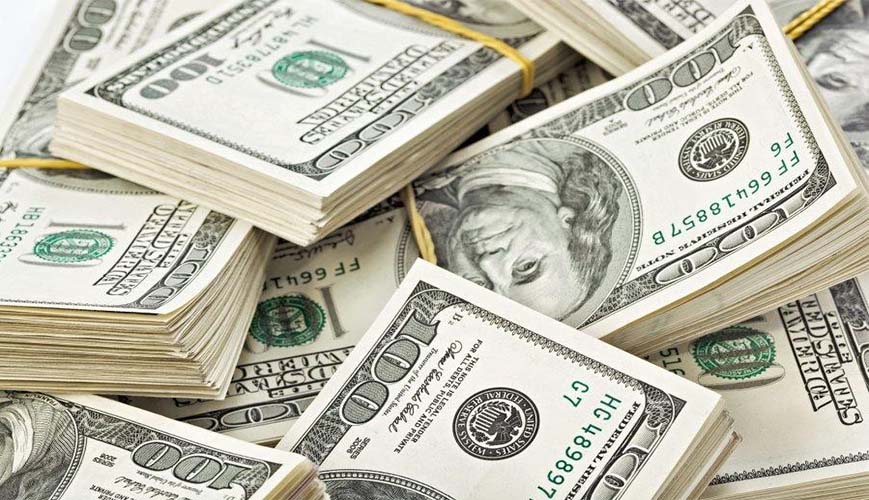 What Are y KYC Checks?
KYC checks are know-your-customer checks that USA online casinos have to go through to confirm the identities of their customers.
Most online casinos will tell you to go through their KYC check when you first request a payout. You'll get an e-mail or a message explaining the procedure. Also, you'll receive a notification from the online US casino. In other words, the real money USA online casinos won't clear your withdrawal, unless you completed their KYC check. You must email the real money slots USA online casino a number of documents to prove your identity.
This may include your ID card, one side of your credit card, or documents proving your state/country of residency. There are several ways to send them. Some USA online casinos provide an easy-to-use interface through which you can upload. Alternatively, you can send them via e-mail or live chat.
Moreover, you don't have to go looking for a scanner to use either. If you have a modern mobile device with a camera, you can take pictures of those documents. The next step is to upload them to your laptop and go from there. Alternatively, you can access the mobile casino website. The good news is it only takes a few minutes if you have the documents on hand.
After you send your KYC documents. The online casino in the USA will confirm them within a period of 12 hours, tops. Shortly after, it will okay your withdrawal request. Keep in mind, casinos online only require one KYC check per customer. From there on end, you can withdraw your money without the need of sending the US casino any documentation.
Why Are KYC Checks Important at USA Online Casinos
KYC checks are important for USA online casinos because it's part of their licensing terms. Online gambling sites that don't run KYC don't operate under the purview of a license. As such they're no legal online slots casinos.
The main idea is that only players that fulfill the necessary criteria can play at USA online casinos. KYC checks are there to confirm that you fulfill them. Further, to check if the player is 21 years of age. Or, resides in a US state where it's not against the law to gamble online.
More importantly, KYC checks protect USA online casinos from players that register multiple accounts and casino bonus abuse. Quite simply, you can't use the same documents for different accounts. The online casino will find out as soon as it requests a KYC check.
The bottom line is that KYC checks at real money online casinos serve multiple purposes. They help to protect the players and the online gambling site. Initially, they might seem like a hassle. If you look at the bigger picture KYC checks are a must.
Are There Real Money US Casinos That Don't Do KYC Checks?
It's worth noting that there are legitimate online casinos that don't require KYC checks. Those are mainly Bitcoin casinos that accept cryptocurrencies. That's for both deposits and payouts, no other options are available.
Since cryptocurrency transactions are anonymous, there's no way to tie them to a certain person. These online casinos sometimes don't have any of the big official licenses, either. That's why you need to be extra careful when playing at them.
Make sure to do your research and play only at those with the absolute best reputations. Even a handful of bad reviews should be enough to put you off! We don't recommend you start with those casinos at all. They are only for experience casino fans that take on the additional risks.
KYC Checks at Rogue Casinos
Rogue casinos are another type of casinos online that don't require KYC checks. Unlike above, though, they do it for nefarious reasons. The main reason is that they don't want to pay you. As a result, there's no need for them to identify you.
All they are after are your deposits. Once you make them, you can say goodbye to your money. How can you spot a rogue casino online? The biggest sign is that they don't have an official license. All legit USA casinos online proudly display licensing info on their main website. That way, it's easy to check where the casino US online has a license. You can even click on that licensing logo to get more info about the actual license.
It's always a good idea to read the review of a US online casino review before you sign up. You'll learn all the important info about the slots casinos for real money online. Which casino games and software providers it offers. Deposit and withdrawal options, licensing, and reputation. Besides, online casino reviews are the best starting place if you're looking for a new casino to play at!
Final Word
Unless you are okay with playing at riskier online casinos, you'll run into KYC checks at some point. If you want to play at more USA casinos online at once. It's a good idea to keep your scanned documents on your hard drive.
That way, you won't have to jump through the hoops over and over again. You can email the same documents to a new online gambling site that accepts US players. It's simple and it won't take you more than a minute.