Online casino games can be a lot of fun and bring you plenty of excitement. There are quite a few with complex rules. Some of them are great for casino veterans, but what about casual players? Aren't there any casino games that are easy to learn?
Of course there are! In this article, we'll talk about the easiest casino games to learn. You don't need to study any strategies here. You can play the games and win a lot of money while you're at it.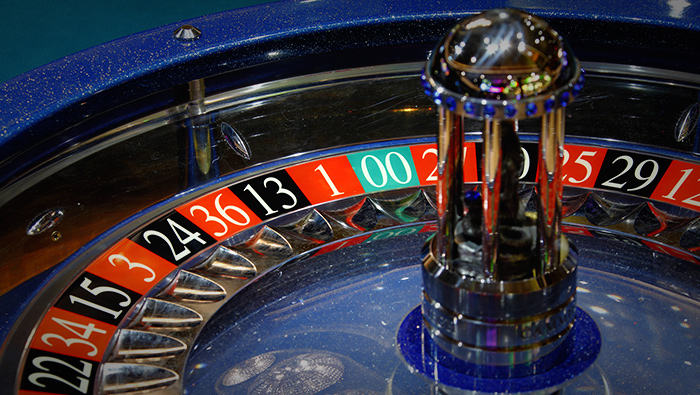 Roulette
Roulette is the easiest of the three main casino classics. The other classic games are blackjack and baccarat. While there are rules to learn in blackjack and baccarat, roulette is straightforward. All you need to do in a game round is choose your bet and stake.
What you're betting on in roulette is the outcome of a roulette wheel spin. That's always a number, so you're betting on what that number will be. There are many options such as inside bets and outside bets. That means that you can find what suits you the most in terms of risk and reward.
If you don't even want to study the bets, you can always go for the most popular Red/Black bets. Those are bets on whether the number that lands is Red or Black. If you can find a table with only a single zero (European Roulette). You can also get a low house edge without any hassles!
Keno
Keno is another online casino game that you can learn in minutes and enjoy for a lifetime. It's a small version of traditional lotteries, so it's all about picking which numbers will land in a draw. There are different Keno variants, but the gameplay is always the same.
The only thing you need to do is select your lucky numbers and place your bet. Then, you'll get to watch a draw. The goal is to get as many numbers as possible, as that's what determines what the final payout will be. If you get all the numbers, you'll get a juicy jackpot. Some keno machines also pay out unlucky players that find no numbers at all!

Baccarat
Baccarat is a card game that offers both fast-paced action and a low house edge. It's simple as well, as you only have three main betting options – Player, Banker, or Tie.
Unlike blackjack, baccarat won't have you making any choices in its most popular variant. That's Punto Banco and it's by far the leading baccarat option at American casinos online. The game itself is all about getting the better hand than the opposition. Therefore, it's easy to make comparisons with blackjack. No strategy here, though – it's pure luck all the way!
If you want to dive in without learning any of the rules, there's only one piece of advice. Always choose between Player and Banker. Those bets have low house edges, only slightly above one percent. Tie bets are way worse. The might be exciting to win with their juicy payouts, but their house edge can be above ten percent. That's a no-go territory for all self-respecting players!
Online Slots For Real Money
Online slots for money are the hottest casino games nowadays and it's no surprise. They come in many shapes and sizes. They also differ in terms of themes, gameplay features and payout possibilities. What they all have in common, though, is that they are easy to play.
In most online slots, you only have to decide what your bet size will be; that's all. Slot machines with a fixed number of paylines don't give players many choices. All you have to do is press the slider to the right value and hit the Spin button. In online slots that allow you to change the number of paylines, you also have that decision to make. The higher the number of paylines, the higher your bet and the higher your chances of getting a payout.
Once you press the Spin button, you can just sit back while the slot does the rest for you. Modern slot games treat you to visual fireworks. You can also trigger excellent gameplay features like free spins features with massive multipliers. Once a bonus round ends, the slot machine automatically adds your money to your bankroll.
All US casinos offer hundreds of slots for money. Even better, online slots go well with casino bonuses. They count the most for wagering requirements at most online casinos. That makes them ideal for players that enjoy sign up bonuses and reload bonuses. Everybody enjoys a bit of free money to play with now and again.

Craps
Online craps is one of the few dice-based casino games on the market. It's a lot of fun, though, and you can play it at all the best USA online casinos!
As in roulette, there are quite a few betting options in craps. Some would even argue that the game is more complex than roulette. That's because it can take a long time to determine the outcome of a betting round, though. There's no complexity in craps and it works exactly like roulette on the basic level. You choose the bet you want to place, choose how much you want to wager and hope for the best.
The most common bets in craps are Pass and Don't Pass. Each game round starts with a come-out roll. If the come-out roll is 7 or 11, Pass bets win. If the come-out roll is 2, 3, or 12; Pass wagers lose and Don't Pass wagers either win (2 or 3) or the casino voids them (12).
Any other outcome establishes a point and the rolls then continue. If the point is rolls again before a 7 hits, all Pass bets win. If a 7 rolls before the point, all Don't Pass bets win instead. Once either happens, the game goes back to the initial stage and you can start betting again. Quite simple, wouldn't you say?