Roulette is one of the most popular casino games around. In fact, the only casino games that rival it are slots, blackjack, and baccarat. Online roulette is fun, it is easy to learn, and it offers a variety of bets. In this piece, we'll take a closer look at five of the most interesting Roulette variations.
1. Video Roulette
Video Roulette is a roulette variation that's based on classic European rules. It's the best roulette variant for players since it has the lowest house edge of them all. That's because there's only one zero and because there's of the La Partage rule. This rule softens the blow of zeroes even further. Moreover, it returns half of your even money bet if a zero appears. Since most players bet on even money bets, this rule is a great inclusion.
The other trick that Video Roulette brings to the table lies in the "Video" part. Once you press the Spin button, you won't get your basic roulette wheel animation. Instead, you'll get an immersive video that shows the action from several angles.
It makes the process more dramatic and therefore more fun. Looking at the result after a second isn't that great, is it? Video roulette makes you feel as if you were indeed watching a real roulette wheel spin. Further, that's why so many roulette fans prefer it to basic online roulette.
Also, Video Roulette tables display all kinds of stats on the side. It's a fun addition to seeing the stats for the session, which numbers are hot, which numbers are cold, etc. It doesn't add anything to the gameplay, but it makes things a bit more exciting.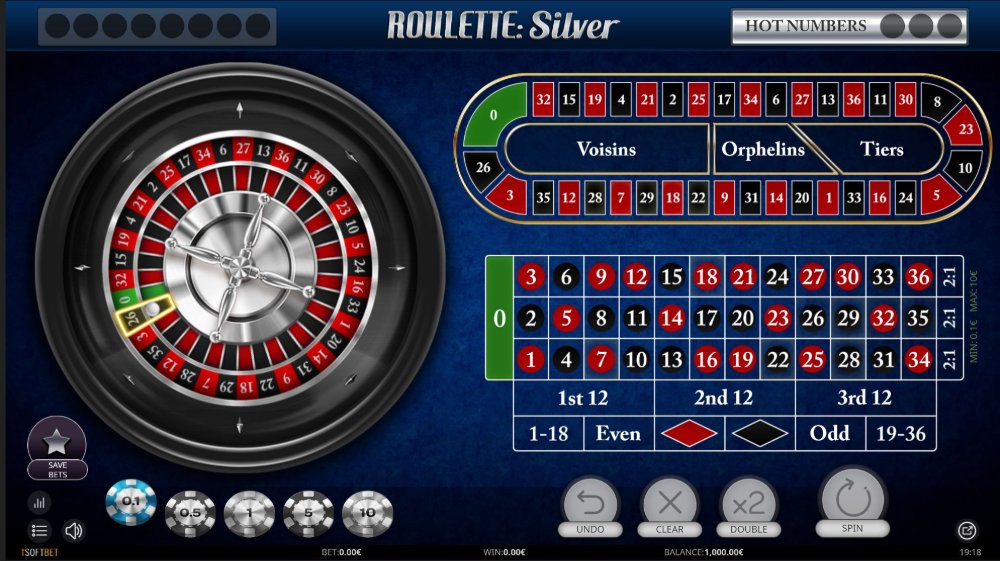 2. Double Ball Roulette
If you'd like to play something a bit more complex, try Double Ball Roulette. In this roulette variation, you'll play with two roulette balls instead of one. Double Ball Roulette is available in Vegas casinos as well. But, it's so much better to play the casino game online.
There's an interesting catch that changes how payouts work in Double Ball Roulette. For roulette inside bets, you need only one of the balls to land in the right place. For outside bets, though, you need both of them to hit the right spot.
The good news is that Double Ball Roulette has the same settings as European Roulette. That means a relatively low house edge, so you can keep your bankroll intact!
3. Multi-Wheel Roulette
Multi-Wheel Roulette is another exciting roulette variation that takes play a bit further. Double Ball Roulette expands by adding another ball to the equation. Multi-Wheel Roulette, on the other hand, expands by adding more wheels.
You've heard correctly. Instead of playing with a single roulette wheel, you'll play with up to eight wheels at once. It's up to eight because you can choose how many of them should be active. You can play with two if that's what you want to do or go for the full stack of eight. It's your call – and the point is that you'll always place the same bet on all active wheels.
Payouts are straightforward – you win on the wheels that go your way and lose on the wheels that don't. It's a lot of fun, but it can be overwhelming for some players to play with all eight wheels. If you want to play a roulette variant that offers lots of action, play Multi-Wheel Roulette. You can play it at all the best USA roulette online casinos.
4. Live Casino Roulette
Live casino roulette allows you to enjoy a real roulette experience from the comfort of your home. There are real dealers and roulette wheels. Live casinos online stream roulette to your device and there's a social element to it as well.
You'll get to sit and play with other fellow players in live casino roulette. That's a welcome change from all the lone online blackjack sessions you usually get. You can interact both with the dealer and the rest of the table, which is as fun as it sounds.
The only minus is that the play is slower. The dealer has to wait for all the players to place their bets. Lags can happen if your Internet connection isn't stable, which can cause problems. When everything fires on all cylinders; few casino games beat live casino roulette.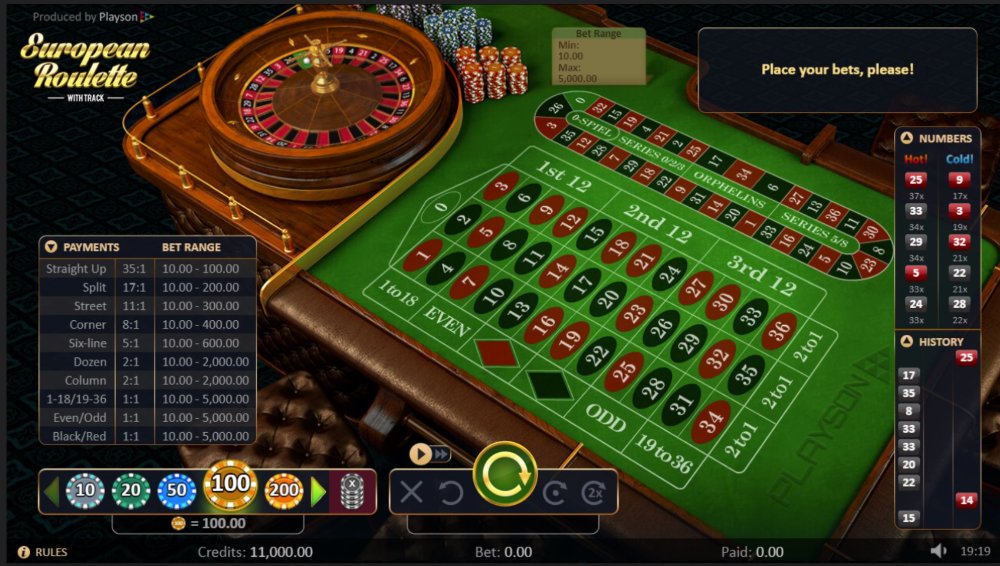 5. Mini Roulette
If you're looking for a simplified roulette experience, there's something for you as well. There's an online roulette version called Mini Roulette. It's as minimalistic as it sounds and it has only 13 numbers. Remember, European Roulette has 37 and American Roulette has 38, so that's a huge decrease.
Also, all bets that don't cover zeroes lose only half of your stake if zero lands in Mini Roulette. In most other roulette variations, you'd lose the entire stake, so that's nice.
Mini Roulette is quicker and more action-packed than any other roulette variation on this list. It will feel like a niche to many players and that's what it is. It's great if you want to have some fast-paced roulette action for a bit. It's not the full roulette experience by any stretch, though, so keep that in mind.
Final Word
Online roulette is a casino game that you can virtually every day. It's a lot of fun in its basic version. However, there are exciting online roulette variations that you can use to spice things up. They do come with higher house edges most of the time; so be careful.