Did Trustpilot Give the Casino a Good Rating?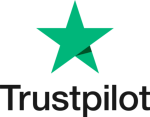 Trustpilot gave Wild Casino a rating of 2.0/5. To be honest, we expected a higher rating. We never had any problems at the casino, just putting it out there.
Anyhow, we don't want this review of Wild Casino to come off as biased. Now, the majority of the complaints said that they "rig" their games.
One particular player lost $1,200 and was not happy about it. Ten to one he played the wrong game without using a betting strategy. That's why you must know the game's rules, odds, and volatility before you play.
Besides, when you play at online casinos you'll win at times, and you'll lose at times. Every single casino game favors the house, keep that in mind. Other complaints were of slow payouts and from bonus players.
Read the fine print attached to the bonus if you decide to play with one. Wild Casino will void your winnings and the bonus if you disregard their terms.
If you play with Bitcoin or any other crypto bear in mind that it's prone to price swings.